Should You Receive The COVID-19 Vaccine?
Please see the CDC guidelines regarding the vaccine and refer to the below CDC chart.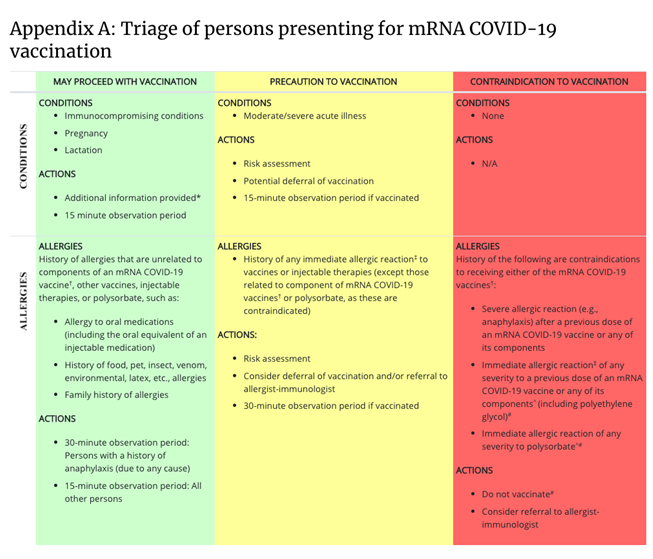 This guidance applies to ALL ages for which the mRNA vaccines are currently approved.  If you are receiving allergen or venom immunotherapy or another biologic medication such as Fasenra or Xolair, you may receive your COVID vaccine, but please space out the vaccine and your treatment by at least 24 hours.
ACAAI Guidance on Risk of Allergic Reactions to mRNA COVID-19 Vaccines
Learn more: https://college.acaai.org/acaai-guidance-on-risk-of-allergic-reactions-to-mrna-covid-19-vaccines-2/
Please Contact Us if you have any questions or concerns.